Contact Us
General Enquiries
For all enquiries about WasteID or Backflow Prevention compliance and test reporting (BackFlowID), please contact Amtac at aW5mb0BXYXN0ZUlELmNvbQ== or phone (07) 3380 4600 (Int+61-7-3380-4600).
WasteID for SA Water
For all WasteID support related to SA Water Pre-Treatment Devices, please contact SA Water Trade Waste (R3JlYXNlQXJyZXN0b3JBcHBTdXBwb3J0QHNhd2F0ZXIuY29tLmF1), phone (08) 7424 1336.
Technical Support (other than SA Water)
For technical support (other than for SA Water related matters), please contact c3VwcG9ydEBXYXN0ZUlELmNvbQ== or phone (07) 3380 4677 (Int+61-7-3380-4677).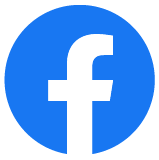 Follow WasteID on Facebook